Fair and Good economic development
Tallinn ~ Saint Petersburg ~ Beijing

euroborder brings world peace and prosperity
with excellent local border rail connections
Tallinn ~ Narva ~ Ivangorod ~ St. Petersburg ~ Beijing
Fares are 115 EEK (7,35 €) to Narva.
Ivangorod ~ St. Pb fares 60 roubles (2 euros)
~~~~~~~~~~~~
Directly across the Narva river in your own time
to Saint Petersburg with the opportunity
to stopover at Gatchina Palace: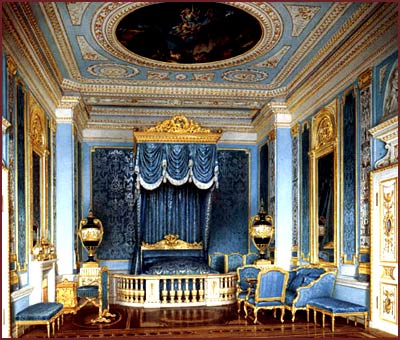 Continuing across Russia by train to the ancient city
of Nizhny Novgorod (aka Gorky) and onwards in
comfort across siberia to Beijing. Change at
Chita for Vladivostok and Tokyo.

The youth hostel at Saint Petersburg will issue
your visa invitation by fax and register your
visa in Saint Petersburg while you wait
Stay here in budget comfort €20 pppn

Siberian fares 100 euros per person travelling in a
group waggon (aka Platzkart) to the Chinese border
at Borzya ~ Manzhouli. Through trains also available.
Nove Udoli
Haidmühle
Delle
Mülheim
Liverpool
Holyhead
Fishguard
Bristol
Penzance
Falmouth
Plymouth
Weymouth
Poole
Bournemouth
Portsmouth
Brighton
Newhaven
Hastings
Folkestone
Dover
Ramsgate
London
Tilbury
Harwich
Hull
Newcastle
Edinburgh
Oslo
Esbjerg
Amsterdam
Hoek v h
Rotterdam
Zeebrugge
Oostende
Calais
Boulogne
Dieppe
Le Havre
Deauville
Caen
Cherbourg
Granville
Saint Malo
Roscoff
Brest
Bregenz
Friedrichshafen
Mainau
Konstanz
Bilbao
Santander
Cadiz
Tangier
Algeciras
Malaga
Barcelona
Ibiza
Majorca
Cork
Rosslare
Piraeus
Heraklion